FOCUS ON PEOPLE, NOT MAINTENANCE
Contending for an ever-growing number of occupants is a unique issue for modern facilities and community developers. Southwest Greens of Metro New York has a history of supplying synthetic turf products that help properties prosper with amenities and continue being concentrated on people, not lawn maintenance. Artificial grass provides a substantial return on investment, has a great environmental story, and provides a definite WOW factor.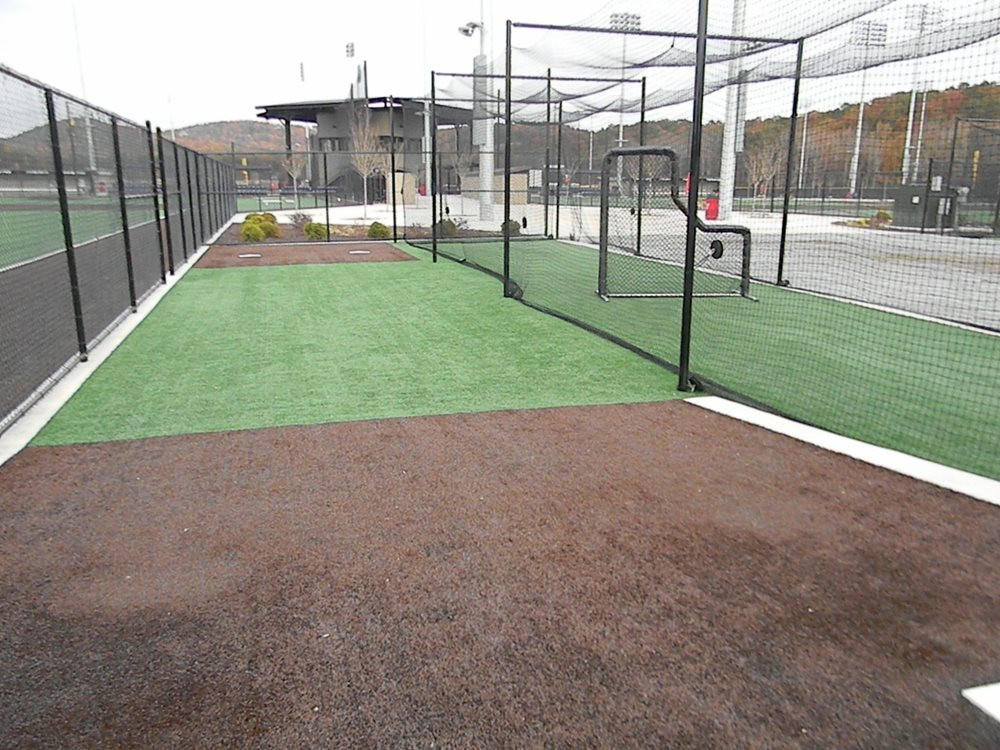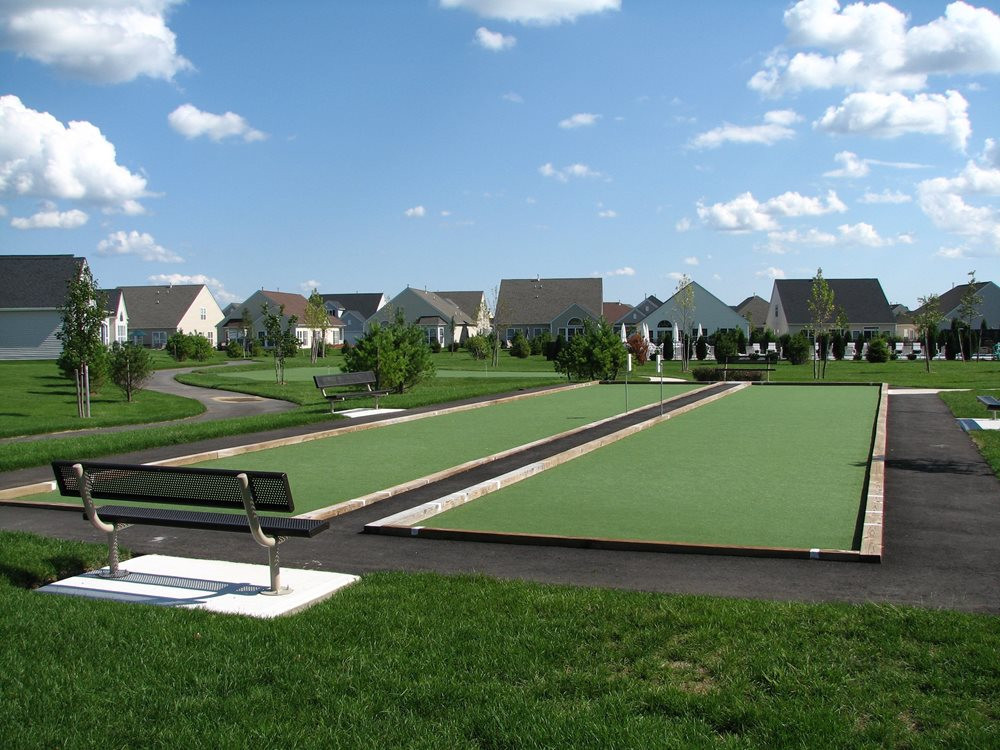 PLAYING IS PART OF BEING HUMAN—WHETHER YOU'RE A KID OR NOT
Southwest Greens of Metro New York delivers a complement of recreational opportunities that are both simplistic yet enjoyable — not full of irritating issues. From professional installation procedures to design innovations that create outdoor fun, Southwest Greens of Metro New York has the answer.
We recognize that the community of Metro New York and the place you call home matter more than anything else. Doing things correctly is essential and we will help design an all-inclusive plan that gives you the greatest performance whether you play recreationally, or play competitively. Our web of franchises set-up throughout the United States bring a full understanding of drainage, materials, and installation that are easy for most to overlook by other Metro New York installers. Let our many years in landscape construction supply you with the peace of mind that your project is being done professionally.
Sustainable synthetic pet turf is constructed for plush landings. The very nature of our product removes sneezing, itching, and stains that come with real grass. Synthetic turf naturally sheds waste through drainage holes, and excellent installation guarantees superior flow-through. Smells and unsightly dead spots will be behind you with our tried and true pet turf. Plus, you can get your mind off of fleas, ticks, and fertilizer flags—you can rest easy. Ideal for all shapes, sizes, and breeds.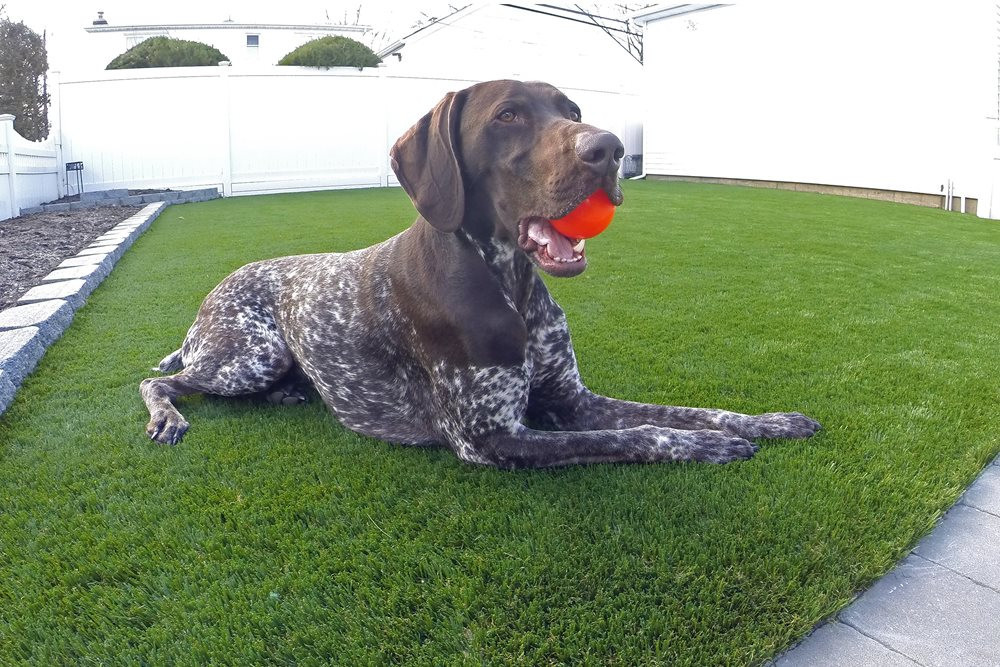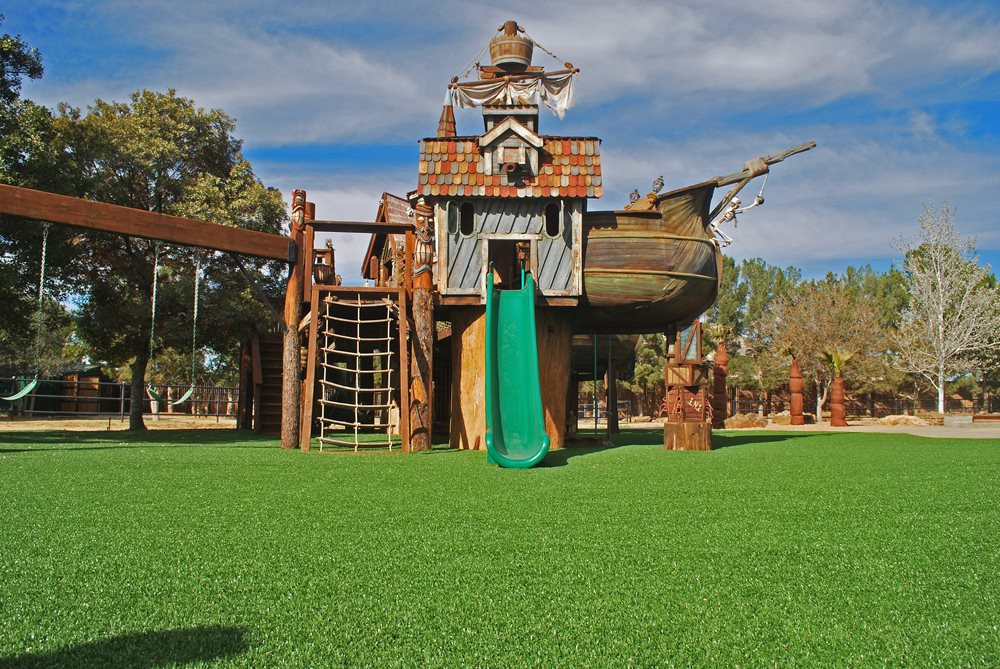 Mud-free, bug-free, and worry-free. Our IPEMA Certified artificial turf playgrounds are great for schools, backyards, and neighborhoods. The Play Collection displays our dynamic Playsafe products that look and play like real grass with an additional degree of security, ideal for a playground. Unlike natural grass, this artificial green needs neither water nor expensive fertilizers or pesticides. Upgrade to our HydroChill® system to solve the heat challenge synthetic playground turf may have on hot days. The best part is that when it's no longer needed, all pieces can be used for a different purpose or simply recycled.
Our research and development office is like none other in North America. It is driven to designing the greatest artificial sports turf for your needs. Through these rigorous tests, we can ensure that our turf provides the finest combination of durability, playability, and safety. Unlike natural grass, Southwest Greens of Metro New York multipurpose synthetic sports turf requires no costly fertilizers or pesticides while helping save millions of gallons of water every year. Support the U.S. Green Building Council and earn LEED points by switching to synthetic grass courts!